Wings Etc. Wabash partners with 'Shop with a Cop' program to help area children at Christmas
On Nov. 9, 2022, 15% of food and soft drink sales at Wings Etc. Wabash will be donated to the Shop with a Cop program, which has helped area children receive a Christmas for over 20 years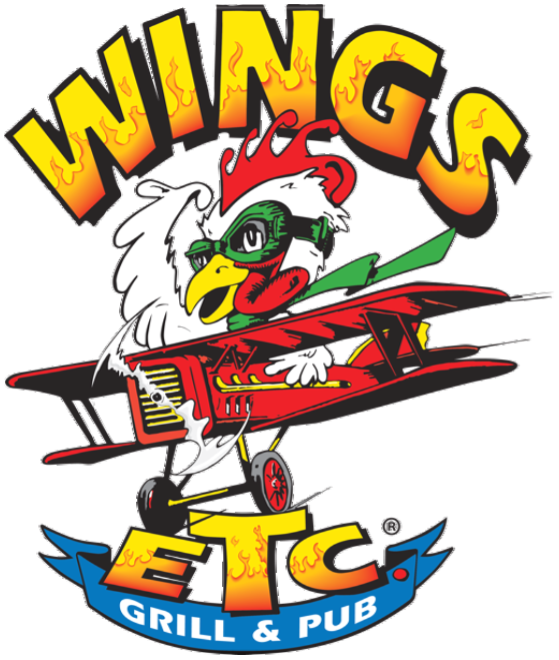 WABASH, Ind. (Nov. 2, 2022)— On Nov. 9, 2022, from 11 a.m. to 10 p.m., 15% of all food and soft drink sales at Wings Etc. Wabash will be donated to the Wabash Fraternal Order of Police's "Shop with a Cop" program. Shop with a Cop aims to provide gifts to children who might not otherwise receive presents on Christmas Day. Wings Etc. Wabash General Manager Tina Floor explained that giving back to the Wabash community is a mission of the entire Wings Etc. team.
"Wings Etc. Wabash owners Bryan and April Burcroff have given to the Shop with a Cop program in years past," said Floor. "We really just wanted to expand on that giving and provide our community a chance to help get involved as well. This is a really great cause that everyone can join in on, and our Wabash team loves to help in any way we can."
The annual fundraiser helps over 200 children a year. In 2021, around $23,000 was raised for the program, according to Fraternal Order of Police Lodge No. 83 Vice President Chad Galligan, who spearheads the project. Galligan noted that children and their guardians meet at the Wabash Walmart the Saturday before Christmas, where they shop with a uniformed officer.
"We generally try to do 70% 'needs' and 30% 'wants' when we shop," said Galligan. "Each child gets at least $100 spent on them. We have to make sure each child has clean clothes and basic necessities met. I say '30% wants,' but when a child really wants a bike or something special, I can't say no. It's Christmas, and happy tears are the best."
Additionally, any money left over is set aside so that the FOP can assist children in emergencies such as house fires or accidents.
"They want ensure that if a tragedy does occur, local children and families will still be able to have a Christmas," said Floor. "It's one less worry for them when they are dealing with a difficult situation."
All children selected for the program are under 16 years old, from Wabash County, and would not have a Christmas without assistance.
The Shop with a Cop program has helped Wabash area children for over 20 years. To help Wings Etc. Wabash raise money for children in need at Christmas, visit the store at 1439 Cass St., on Nov. 9, 2022, from 11 a.m. to 10 p.m. where 15% of all food and soft drink sales (no alcohol) will be directly donated to Shop with a Cop.
About the Wings Etc. Grill & Pub Franchise Opportunity
Founded in 1994 by Jim Weaver in the South Bend, Indiana, area, Wings Etc. is a family-friendly grill and pub with a diverse menu featuring award-winning jumbo Buffalo wings, over 20 signature sauces and rubs, premium burgers, wraps, salads, appetizers, sandwiches, subs, kids meals, over 40 domestic and craft beer selections in bottles and on tap, dozens of large HDTVs tuned to sports programming, and a casual, non-corporate-y, laid-back "vibe" that makes people want to just come in and hang out. In addition to its popular sports programming, menu, and beverage options, Wings Etc. offers weekday lunch and food specials, online ordering, and much more.
Franchising since 2004, Wings Etc. Grill & Pub has been named one of Restaurant Business Magazine's "Future Franchises," has been named one of Franchise Gator's "Top 100 Franchises" for several years, and was named a 2020 "Culture 100 Best of the Best" franchise by Franchise Business Review. In June 2021, Wings Etc. was named a "Top 200 Food Franchise" and a "Top 500 North American Franchise" by Entrepreneur Magazine. Wings Etc. continues to grow and succeed by partnering with franchise operators who share the Wings Etc. Vision, Mission, and Values, a commitment to building a successful business while helping build stronger communities and people (and to having fun!).
Wings Etc. offers single and multi-unit franchise options. The initial franchise fee is $39,500, with a $200,000 liquid cash investment, and $500,000 minimum net worth requirement for interested prospects. Wings Etc. offers one of the lowest startup costs and break-even franchise opportunities in the full-service restaurant segment. Priority growth markets include Ohio, Tennessee, Kentucky, Michigan, Missouri, North Carolina, South Carolina, Illinois, Pennsylvania, West Virginia, Alabama and Florida.
For more information about the Wings Etc. franchise opportunity, visit www.wingsetcfranchise.com.
©2022 Wings Etc., Inc. Franchises independently owned and operated.
Section: Press Releases