Wings Etc. Pataskala hosting local youth fundraiser for mission trip to Cuba
On Sunday, May 22, 2022, from 11 a.m. to 3 p.m. 20% of all food and soft drink sales will benefit siblings Jocelyn and Eli Dulaney who are embarking on a mission trip to Cuba in June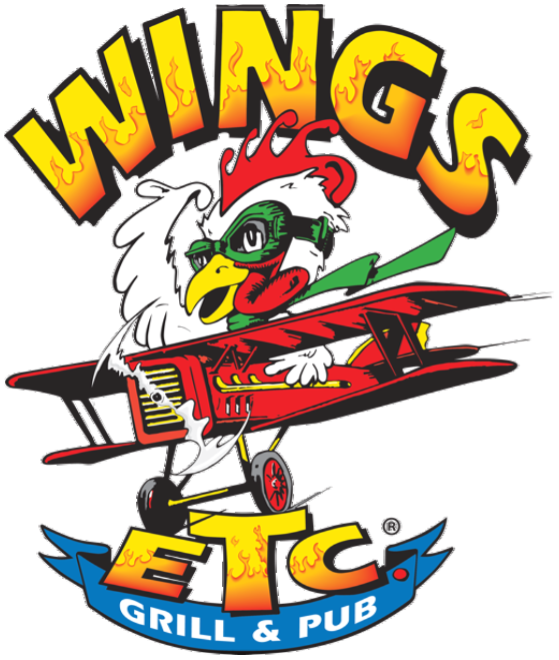 PATASKALA, Ohio (May 12, 2022)—While new to the community, Wings Etc. Pataskala is already finding ways to give back. On Sunday, May 22, 2022, Wings Etc. Pataskala will host a "Dine to Donate" event where 20% of all food and soft-drink sales from 11 a.m. to 3 p.m. will benefit siblings Jocelyn and Eli Dulaney, who are planning a mission trip to Cuba. Wings Etc. Pataskala will also match all donations collected during the fundraiser. Franchisee Melissa Hector said she is excited to help the Dulaney siblings embark on a journey to help others.
"I know this trip will be life-changing, teach perspective and character, as well as how to be a positive influence and take care of others," said Hector. "Jocelyn and Eli need to raise $3,000 together in order to go, and we want to help any way we can."
The Dulaney siblings will be attending the mission trip with Real Church of Ohio and plan to leave on June 6. Once in Cuba, the missionaries will build concrete walkways to help local churches become handicap assessable. The group will also spend time helping at local farms, packing food and handing it out to those in need, and assisting an area disabilities organization that is underfunded. They will also be handing out basic hygiene products that many don't have access to.
"This opportunity will allow them to see outside of their world and help others who are in need of even the simplest of chores and items that we take for granted," said Hector. "This is our first Dine to Donate event since opening at the end of March, and we are excited for the opportunity to help two of our local youth make a huge impact on the lives of others."
To help, guests should to bring a Dine to Donate flyer, which can be obtained at the Real Church in Pinkerton, Ohio, and will be passed out throughout the Pataskala community. During the fundraiser from 11 a.m. to 3 p.m. on Sunday, May 22, 20% of all dine-in and carry-out food and soft drink sales will benefit the Dulaney siblings' mission trip to Cuba. All donations collected will be matched dollar for dollar by Wings Etc. Pataskala.
Wings Etc. Pataskala is owned and operated by Melissa and John Hector and is located at 7200 Hazelton-Etna Road SW in Pataskala, Ohio.
About the Wings Etc. Grill & Pub Franchise Opportunity
Founded in 1994 by Jim Weaver in the South Bend, Indiana, area, Wings Etc. is a family-friendly grill and pub with a diverse menu featuring award-winning jumbo Buffalo wings, over 20 signature sauces and rubs, premium burgers, wraps, salads, appetizers, sandwiches, subs, kids meals, over 40 domestic and craft beer selections in bottles and on tap, dozens of large HDTVs tuned to sports programming, and a casual, non-corporate-y, laid-back "vibe" that makes people want to just come in and hang out. In addition to its popular sports programming, menu, and beverage options, Wings Etc. offers weekday lunch and food specials, online ordering, and much more.
Franchising since 2004, Wings Etc. Grill & Pub has been named one of Restaurant Business Magazine's "Future Franchises," has been named one of Franchise Gator's "Top 100 Franchises" for several years, and was named a 2020 "Culture 100 Best of the Best" franchise by Franchise Business Review. In June 2021, Wings Etc. was named a "Top 200 Food Franchise" and a "Top 500 North American Franchise" by Entrepreneur Magazine. Wings Etc. continues to grow and succeed by partnering with franchise operators who share the Wings Etc. Vision, Mission, and Values, a commitment to building a successful business while helping build stronger communities and people (and to having fun!).
Wings Etc. offers single and multi-unit franchise options. The initial franchise fee is $39,500, with a $200,000 liquid cash investment, and $500,000 minimum net worth requirement for interested prospects. Wings Etc. offers one of the lowest startup costs and break-even franchise opportunities in the full-service restaurant segment. Priority growth markets include Ohio, Tennessee, Kentucky, Michigan, Missouri, North Carolina, South Carolina, Illinois, Pennsylvania, West Virginia, Alabama and Florida.
For more information about the Wings Etc. franchise opportunity, visit www.wingsetcfranchise.com.
©2022 Wings Etc., Inc. Franchises independently owned and operated.
Section: Press Releases