Wings Etc. named a 2023 Top Food Franchise by Franchise Business Review
Independent survey shows franchise owners are highly satisfied with Wings Etc.'s performance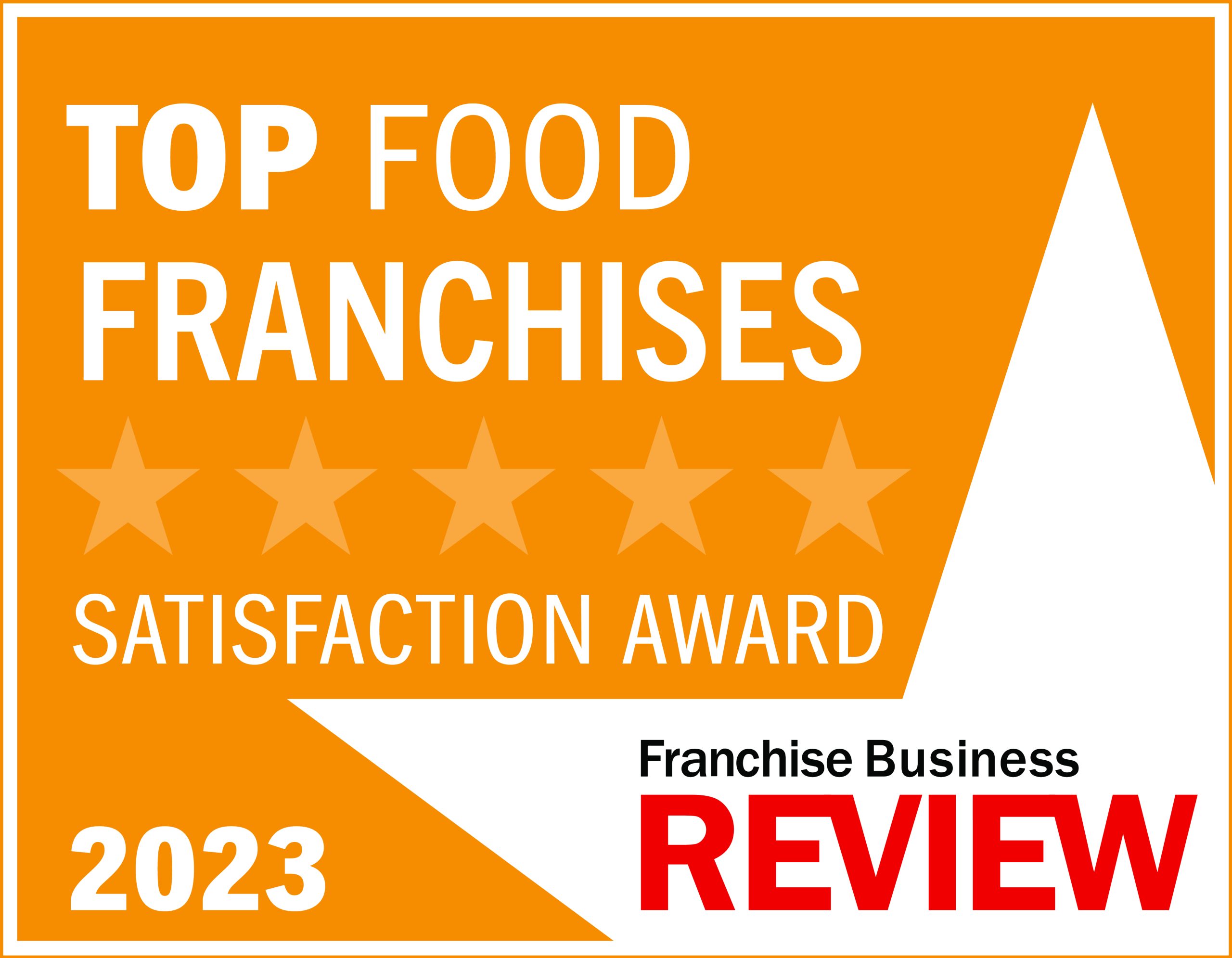 FORT WAYNE, Ind. (Aug. 3, 2023)— Wings Etc. Grill & Pub is one of just 30 franchise companies to recently be named an award-winning franchise by Franchise Business Review in its 2023 report on the Top Food and Beverage Franchises. The rankings are made possible by the input of franchisees.
"This is the fifth year in a row our franchisees have helped name us a top food franchise, and it really speaks to the relationship we have with them," said George Pasick, CFE, Senior Director of Franchise Development at Wings Etc. "We provide our franchisees with support through every stage of their business development—including long after their grand opening. Many of the new locations we open are owned by existing franchisees—evidence that they love being part of the Wings Etc. family."
Wings Etc. is a sports-themed, family-friendly restaurant and pub with almost 30 years of industry-leading experience. The feature a diverse menu that includes award-winning jumbo wings, premium burgers, wraps, salads, cold beers, and more. The Fort Wayne-based restaurant has 83 locations throughout 13 states—58 of which are locally owned by franchisees.
Franchise Business Review, a market research firm that performs independent satisfaction research in the franchise sector, provides the only rankings and awards for franchise companies based solely on actual franchisee satisfaction and performance. Franchise Business Review publishes rankings of the top franchises in its annual Guide to Today's Top Franchises, as well as special interest reports throughout the year recognizing the top franchises in specific sectors.
To select the companies on this year's list of top food franchises, Franchise Business Review analyzed 18 months' worth of data from over 10,500 franchise owners in the food sector regarding their overall satisfaction with their brands and their likelihood to recommend them to others.
Wings Etc.'s franchisees were surveyed on 33 benchmark questions about their experience and satisfaction regarding critical areas of their franchise systems including training & support, operations, leadership, franchisor/franchisee relations, and financial opportunity.
Wings Etc.'s survey data was submitted anonymously by franchisees during the company's annual Brand Summit in October 2022 and is confirmation of the level of support and dedication the Wings Etc. team strives to provide. Wings Etc. has been named a Franchise Business Review Top Franchise since 2020.
"The food franchise sector is historically one of the toughest, but delivers a tremendous return on investment for many," said Eric Stites, CEO of Franchise Business Review. "The key is to choose the right brand. When you look at the data, the award-winning brands that we identified as the Top Food Franchises outrank their competitors in owner satisfaction and provide a higher return on investment to their franchisees. Ninety-one percent say they enjoy being part of their franchise organization, and 4 out of 5 owners would recommend their franchise to others. That's an extremely important consideration for anyone considering investing in a food franchise."
Visit www.FranchiseBusinessReview.com to learn more about the 2023 Top Food & Beverage Franchises.
Section: Press Releases