Wings Etc. introduces new Shrimp Po' Boy with 'Boom-Boom' Sauce just in time for Lent
From Feb. 22 through April 6, Wings Etc. is offering a new seafood option, which adds to the restaurant's many meat-free menu selections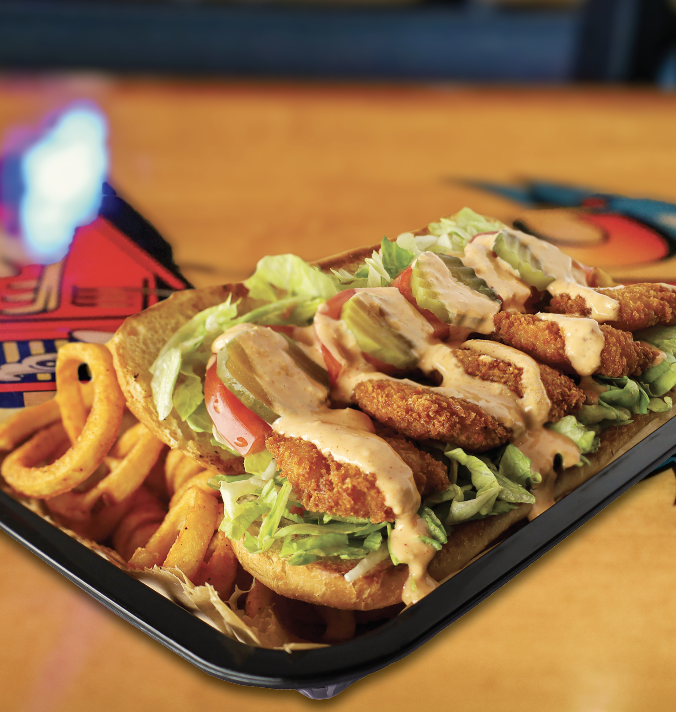 FORT WAYNE, Ind. (Feb. 20, 2023)—For a limited time, Wings Etc. is offering guests a new menu item just in time for the Lenten season. The new Wings Etc. Shrimp Po' Boy features the restaurant's signature, crispy jumbo shrimp on a toasted sub roll with lettuce, tomato, and pickles, topped with new, limited-time-only, spicy-tangy "Boom-Boom" sauce. The sandwich comes served with fries or a choice of a side.
"We have several meat-free options already at Wings Etc.," said Wings Etc. CEO Rob Hensmann. "The Shrimp Po' Boy adds to our selection of seafood options and gives guests another delicious choice to celebrate Lent."
In addition to the Shrimp Po' Boy, Wings Etc. offers Crispy Fish Tacos, Jumbo Shrimp, a Crispy Fish Sandwich, and a crispy fish & chips entrée. Additionally, the grill and pub recently added cauliflower wings and the meatless, yet delicious, Impossible Burger to their menu.
Guests can try the new Shrimp Po' Boy with Boom-Boom sauce starting Feb. 22 and through April 6, 2023.
Section: Press Releases