'Rockin' 4 Relief' To Conclude Day Of Fundraising Efforts At Wings Etc. Cape Girardeau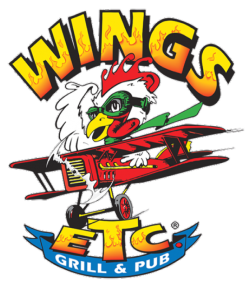 Rockin' 4 Relief's annual Rock-a-Thon will conclude with light and siren fanfare at 6:15 p.m. on April 9 in the Wings Etc. Cape Girardeau parking lot
CAPE GIRARDEAU, Mo. (April 1, 2022)—When Jennifer Evans moved from St. Louis to the Cape Girardeau area, she wanted to continue the work she had done since she was 12 years old to raise money for the families of fallen first responders, but there was one problem—she needed businesses to participate and most had never heard of her organization, Rockin' 4 Relief. It wasn't until she met Wings Etc. franchise owner Joe Hobbs that she knew the event could happen in the Southeastern part of the state. This year's "Rock-a-Thon" on April 9 will once again end at Wings Etc. Cape Girardeau as a way to thank them for being the first in the area to participate.
"In 2015, after moving to Cape Girardeau the year before for college, I decided I wanted to bring Rockin' 4 Relief here," Evans recalled. "I was going from business to business asking if they wanted to participate, and I remember feeling discouraged because companies kept telling me no. It was hard to sell them the idea since it was something they had never heard of before."
Despite the discouragement, Evans stopped into Wings Etc. Cape Girardeau, where franchisee Joe Hobbs said he was happy to participate.
"Helping first responders is a big deal for us," said Hobbs. "We love supporting them. Our police officers, firefighters, and paramedics are such great people, and we take any chance we get to support them." Each year, Evans and her Rockin' 4 Relief team set up rocking chairs outside of participating businesses to raise money for families of first responders who were killed or seriously injured in action. In 2020, the group raised $250,000. The money is donated to The Back Stoppers, a non-profit in St. Louis that assists families in 18 counties throughout Missouri and Illinois.
Rockers raise money through sponsorships and day-of donations. At the Cape Girardeau Wings Etc. location, one teenage volunteer plans to rock for 10 hours straight.
This year's grand finale will begin at 6:15 p.m. in the parking lot of Wings Etc. Cape Girardeau and will include a tribute to fallen Cape Girardeau Captain Ivan LaGrand. All rockers will meet at Wings Etc. during the finale and count down the final moments until the last rocking volunteer stands up. Then, lights and sirens from area firefighters, police, and EMT vehicles will sound.
"Spouses, families, and children are constantly worrying about the safety of their loved one who is a first responder," said Evans. "The stress on the families can be astronomical, and sometimes they get the devastating news that their loved one was hurt or killed in the line of duty. We want to do everything we can to bring awareness to the families and let them know that if they were to cross that bridge, we can help."
"We're proud to be supporters and help in our own small way," Hobbs added. "We really appreciate all the work Jen does to put on this event and are excited to honor first responders." In addition to Wings Etc. Cape Girardeau, located at 3047 William St., Suite 105, Wings Etc. Jackson, located at 2003 E. Jackson Blvd., is also a rocking location.
About the Wings Etc. Grill & Pub Franchise Opportunity
Founded in 1994 by Jim Weaver in the South Bend, Indiana, area, Wings Etc. is a family-friendly grill and pub with a diverse menu featuring award-winning jumbo Buffalo wings, over 20 signature sauces and rubs, premium burgers, wraps, salads, appetizers, sandwiches, subs, kids meals, over 40 domestic and craft beer selections in bottles and on tap, dozens of large HDTVs tuned to sports programming, and a casual, non-corporate-y, laid-back "vibe" that makes people want to just come in and hang out. In addition to its popular sports programming, menu, and beverage options, Wings Etc. offers weekday lunch and food specials, online ordering, and much more.
Franchising since 2004, Wings Etc. Grill & Pub has been named one of Restaurant Business Magazine's "Future Franchises," has been named one of Franchise Gator's "Top 100 Franchises" for several years, and was named a 2020 "Culture 100 Best of the Best" franchise by Franchise Business Review. In June 2021, Wings Etc. was named a "Top 200 Food Franchise" and a "Top 500 North American Franchise" by Entrepreneur Magazine. Wings Etc. continues to grow and succeed by partnering with franchise operators who share the Wings Etc. Vision, Mission, and Values, a commitment to building a successful business while helping build stronger communities and people (and to having fun!).
Wings Etc. offers single and multi-unit franchise options. The initial franchise fee is $39,500, with a $200,000 liquid cash investment, and $500,000 minimum net worth requirement for interested prospects. Wings Etc. offers one of the lowest startup costs and break-even franchise opportunities in the full-service restaurant segment. Priority growth markets include Ohio, Tennessee, Kentucky, Michigan, Missouri, North Carolina, South Carolina, Illinois, Pennsylvania, West Virginia, Alabama and Florida. For more information about the Wings Etc. franchise opportunity, visit www.wingsetcfranchise.com.
Section: Press Releases