Fort Wayne-based Wings Etc. Grill & Pub plans new location on Illinois Road
Afourth Wings Etc. Grill & Pub location is expected to open in Fort Wayne near the end of 2023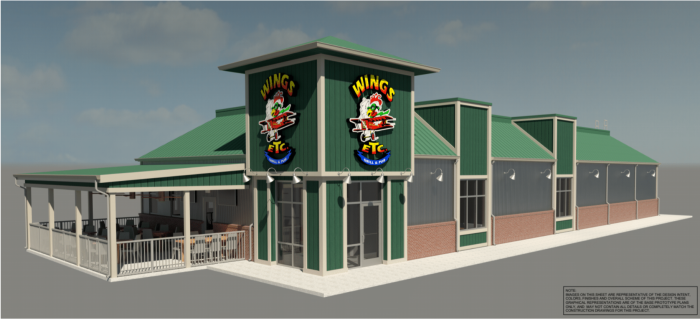 FORT WAYNE, Ind. (Jan. 31, 2023)—Wings Etc. Grill & Pub has announced plans to build a fourth Fort Wayne location. The 4,500-square-foot building will stand at the northwest corner of Illinois Road and Glencarin Boulevard and is expected to be open near the end of 2023.
Headquartered in Fort Wayne for nearly 20 years, Wings Etc. has 81 locations across the Midwest and South, including three Fort Wayne stores located on Dupont Road, Maysville Road, and Bluffton Road.
The new Fort Wayne Wings Etc. is expected to add 35 jobs to the area. A groundbreaking is planned for spring 2023, with an opening in the fall.
Section: Expansion New Location Opening Press Releases